Customer Help
Our happiness team is always here to assist.
FAQs
Svastika Help Center
At Svastika, we're committed to making your shopping experience seamless and satisfying. We understand that sometimes you may need a little extra guidance or information to ensure your journey with us is as smooth as silk.
Can't find the answer you're looking for? Don't hesitate to reach out to our dedicated customer support team – we're here to help you every step of the way. Enjoy hassle-free shopping with Svastika!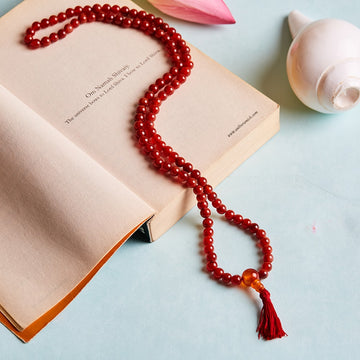 How long does it take for me to receive my order?
If you have ordered before 11am, you'll receive your order within 1-3 business days. If your delivery address is a metro city (Mumbai, Delhi, Banglore, Hyderabad etc) , you'll receive your order the next day provided that order was not made on public holiday or next day is a public holiday.
How do I create an account?
Goto My Account page and in register section, enter your email and new password you want. You'll receive a confirmation link within 15 minutes. Creating an account helps you to manage your address, track your orders and get discounts etc.
How do I change my shipping address?
After creating your order if you want to change your shipping address, you can contact our support team on WhatsApp.
Note: It's not possible to change the shipping address once your order status changes to shipped.
How do I track the status of my order?
Will you keep my credit card information on file?
None of your payment details are saved with us or the payment provider (Razorpay). We use the safest payment gateway which is used by Flipkart as well.
Do you charge GST?
All our prices are inclusive of GST (Goods and Services Tax).
Do you provide GST Invoice?
If you want a GST invoice, you can send your GST Number, Company details on this email: contact@svastika.in, you'll receive your GST invoice within 24 hours.
What is your returns policy?
As most of our products are delicate, we only allow returns/refunds if the product has arrived broken. For more information, click here
I received the wrong item
Don't worry, you can contact our WhatsApp support team with the product images you ordered and what you got, we'll rectify the issue and provide you your product within 2 days.
My order arrived damaged
Stay assured, we'll send you a new order free of charge.
Where should I mail my authorized return?
We'll initiate your return pickup so that you can enjoy peace of mind shopping with us.
How do I receive customer support?
You can contact us on +919987902263. You can WhatsApp or call us on this number in case of any orders.
What do I do if I entered an incorrect shipping address?
You can contact us on +919987902263 within 24 hours of placing your order.
Can I change or cancel an order after I've submitted it?
Yes, you can only cancel your order until its not shipped.